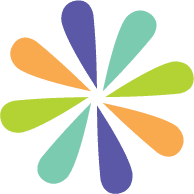 WE'LL HELP YOU CRAFT YOUR UNIQUE BRAND STORY, AND DELIVER THAT STORY TO THE RIGHT AUDIENCE AT THE RIGHT TIME.
(simply put, not so simply accomplished)
WE ARE
a nimble, hands-on team of seasoned creative marketing vets with 100+ years of collective experience building brands and their bottom-lines.
We start by developing a clear strategy then base our creative execution on that strategic framework.
This in turn has led to a strong track record of ROI "Return On Ideas."™ WE ASK
is your brand clear about what consumers should Think. Feel. Do?
If you asked your team, "what does your brand stand for?"
Or, "how does your brand serve the business? "
Would they be aligned or all over the board? WE ACT
with extreme focus to drive commerce. 
Focus means less wasted time, better decision making, higher ROI. 
It improves your odds of exciting customers. 
And in the end, people reward brands that take a stand and tell a great story.
Creative
Brand Growth & Management
Brand Architecture & Identity
Design
Copywriting
Packaging
Thinkers
Brand Platforms
Digital Strategy
Creative Strategy
Media Strategy
Social Strategy
Doers
Installations
Experiential
Events
Photography
Videography
Digital
Personas
User Flows
Wireframing
Prototyping
UI Design
Apps
Web
Analytics
Research
Behavioral Tracking
Measurement
Insights
Reporting
Media
Research
Media Planning
Media Buying
Earned Media
Reporting
PR
Community Outreach
Reputation Management
Crisis Communications